Gov Comp: Policies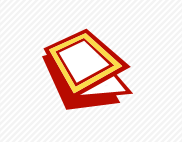 Policies are formal documents that explain the DPG, MIG, or affiliate's position on a particular topic of compliance regulations, standards, and guidelines. A policy is used to help an organization set a direction.




A policy does the following:
Outlines rules

Provides principles that guide actions

Sets roles and responsibilities

Reflects values and beliefs

States an intention to do something
A policy is different from an organizational procedure. Procedures define a particular way something is accomplished through a series of steps. A procedure is often a repetitive approach to accomplishing an end result.

Policies are important because they help the executive committee or board take actions and guide operations. Policies say what is to be done, who is to do it, how it is to be done, and for (or to) whom it is to be done.

Policies are often written by the executive committee or board and may include input from the person who works closest with the policy. Updates may be made as needed and the policy should be reviewed at least every 3 years. Policies should be reviewed when:
Basic needs are not being met.

People have been treated unfairly.

Current policies are not enforced or effective.

Proposed changes in policies and laws would be harmful.

Existing or emerging conditions pose a threat to public health, safety, education or well-being.
DPGs, MIGs, and Affiliate should consider creating policies to assist with actions and decisions of the executive committee or board. Below are templates that may be adapted for affiliates. DPGs and MIGs should reference the policy and procedure manual available on the community of interest.

Additional Guidelines
Affiliate leaders may access additional guidelines and various templates in the Affiliate Manual located on the Affiliate Community of Interest page. (Login and password access limited to select affiliate board positions. Contact your affiliate leadership or the Academy Affiliate Relations Team with questions.)