Gov Comp: Volunteer Structure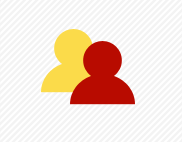 Volunteers are an integral part of the implementation of the DPG, MIG, and affiliates' strategic plan. Non-executive committee/board members or committee chairs/members are often the ones fulfilling objectives set by the executive committee or board of directors. It is crucial to the success of the DPG, MIG, or affiliate, to elect and appoint volunteers to the appropriate positions and set them up for success. Executive committee or board members should only execute objectives and tactics when assigned to a committee and identified as a task lead, otherwise doing so may result in neglect of board duties and legal responsibilities.

A comprehensive and well-thought out volunteer structure is an important component for developing successful volunteers. Without a clear, accurate structure, volunteers may feel lost and that their time is wasted – two things that prevent volunteers from succeeding in their positions and, most likely, from returning for another volunteer year.


A well-prepared program includes five components:
Volunteer Structure and Position Descriptions

Recruitment

Volunteer Application and Vetting

Training/Mentoring

Maintenance/Follow-Up
Step 1 - Determine Volunteer Structure and Roles
A volunteer structure includes a description of a position's purpose, responsibilities, time commitment and benefits and is in defined before volunteer recruitment efforts begin. A well-defined structure will help explain a position to a potential volunteer and help that volunteer be successful in choosing and executing the role. It should also help decrease unwanted volunteer turnover.

Determine Where Volunteers Are Needed
The DPG, MIG, or affiliate should determine the long standing committees or short term task forces that are needed in the organization and review these on a yearly basis. This can be determined by reviewing the strategic plan, policies, and procedures to understand where volunteers are needed, how many volunteers are needed for each objective/task and for how long. All volunteer positions should have a clear purpose and timeline for action tied to the organizations mission and vision, bylaws or guiding principles and strategic plan. Do not keep a position because it has always been done that way in the past. Make sure there are applicable roles. This will help drive position and committee progress.

Create Position Descriptions
Create clear, accurate position descriptions. All volunteer position descriptions should include:
Position Title

Length of Term (number of months or years)

Time Commitment

Position Scope and Reporting Requirements

Goals/Objectives

Responsibilities

Skill Requirements

Benefits of the Position
Create Committee Descriptions (if applicable)
Create clear, accurate committee purposes (if applicable). All committees should include a description of the general purpose, prioritized objectives and committee size.
Committee Name

Committee Purpose

Committee Goals/Objectives

Committee Size and Positions (number of committee members)

Committee Meetings

Reporting Requirements (to the board or executive committee)
A member of the board or executive committee should be assigned as a liaison or resource to each committee.

Step 2 - Recruitment
The identification, cultivation and selection of potential volunteers should be an annual focus, not a last minute search. Recruitment should not be done only when there are position openings. This allows time to build a pool of potential candidates and allow time for potential volunteers to become acquainted with the roles and meet volunteers in current positions.

Step 3

- Volunteer Application and Vetting
After recruitment is finished and potential volunteers have been identified, it is important to vet the volunteers to ensure placement of the right individuals in the right roles.
Create a short application that can be distributed to interested volunteers.

Set application deadlines and submission dates (create a call to action).

Create an easy way to express an interest in applying and accessing a volunteer application. (i.e., a dedicated email address, short survey link)

Assign a group of individuals (i.e. nominating committee) who review the applications and can contact candidates for vetting or interviews.

Once a decision has been made, appropriate communication needs to be sent to the selected volunteers and the non-selected volunteers.

If there are people who were strong candidates, but were not selected, maintain a good relationship with these people. It may be worth considering non-selected volunteers for other volunteer positions or grooming these people to take on a volunteer position in the future.


Step 4

- Training and Mentoring
Volunteer training begins with the member's acceptance letter and through the first few months of their role. The best programs include a formal transfer of information from the previous volunteer as well as a general leadership orientation with all new volunteers.
Share committee and position descriptions.

Acquaint them to the strategic plan and organizational goals.

Provide an introduction for the new volunteer to a fellow volunteer who has been with the organization for a longer amount of time. This person can help the new volunteer answer questions and become comfortable with his or her role.

Share the overall volunteer structure with the new volunteer so they are aware how their work will fit into the organization.

Schedule a transition meeting between the individual leaving the position and the new volunteer.




Step 5

- Maintenance/Follow-Up
Volunteer Evaluation
Use an evaluation to assess the experience of those volunteering. Feedback should be utilized to enhance volunteer programming.
How effective was the executive committee, board, or committee training received?

How clear where the roles and responsibilities?

How organized was the committee or task force meetings?

Was time used effectively?

Did you feel recognized and appreciated?

What adjectives best describe the volunteer experience?

What professional or personal skills were gained from the volunteer experience?

What could the DPG, MIG, or affiliate do to foster a greater spirit of community?

What advice would you provide to enhance the volunteer experience in the organization?
Volunteer Recognition
It is important to recognize that leaders have contributed effectively to the mission and vision of the organization. Recognition is synonymous with the volunteer's paycheck.

Some tips on recognition:
Make it timely. Give thanks as soon as it is appropriate. A Thank you should not wait until the end of the year.

Get personal. Be specific about what contribution the person made and how the contribution helped the DPG, MIG, or affiliate accomplish something.
Consider creating a volunteer coordinator position for the executive committee or board to assist in recruiting and training volunteers.